Holy cow! Can't believe it's been so long since I posted. I keep saying I'm going to get to it, but I never seem to actually do it!
Well, I opened another store on Etsy. It's called
Chairein
, jewelry to bring you joy. Chairein is the Greek word for joy. So, here are my latest pieces....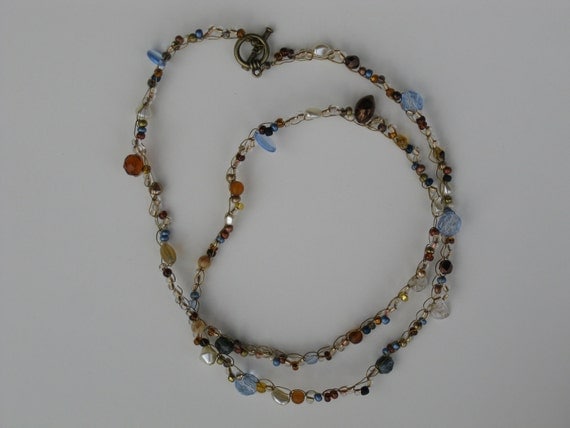 This necklace is crocheted with an antiqued gold colored wire .Glass beads include blues, browns, and golds. Long enough to wear doubled. Toggle clasp. About 32"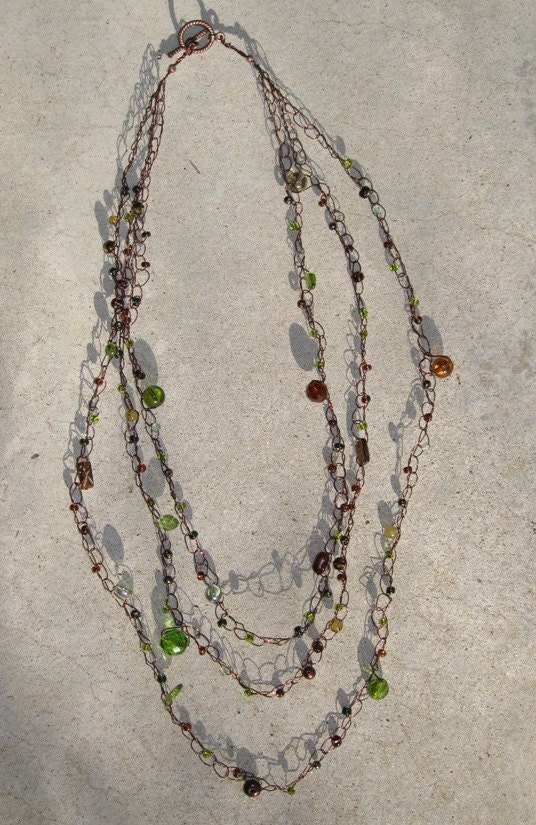 This necklace is crocheted with a lovely chocolate brown wire. Glass beads in green and brown coordinate beautifully. The shortest chain is 25 inches. The longest is 32 inches. Toggle clasp.
This one is really pretty IRL.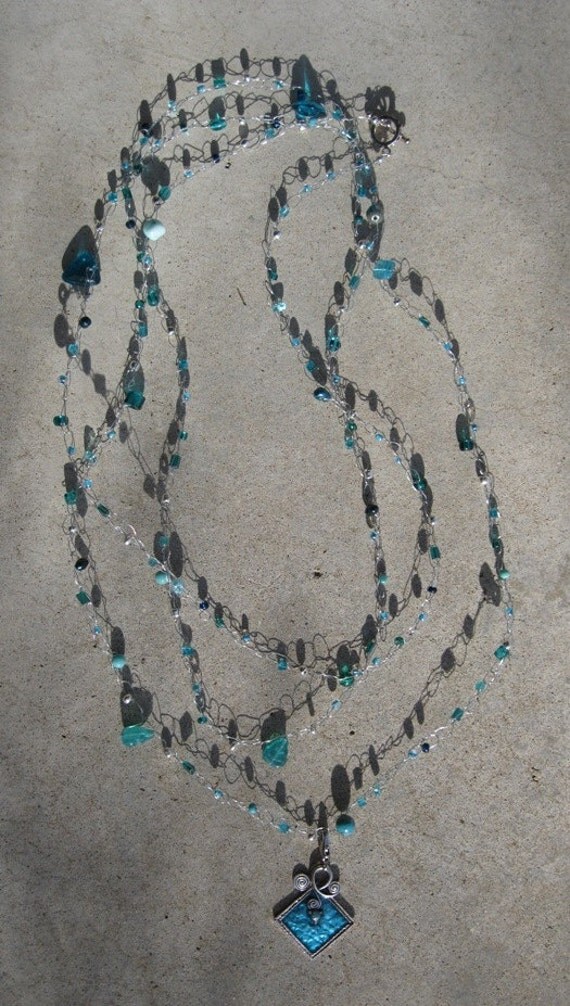 I have to confess, I have this in my shop, but I'm wearing it right now. I love it! This gorgeous necklace is crocheted with silver colored wire and glass beads in shades of aqua and silver. At about 6 feet long, it can be worn numerous ways. The pendant is removable to wear or not and it's even long enough to be worn as a belt ! Toggle clasp.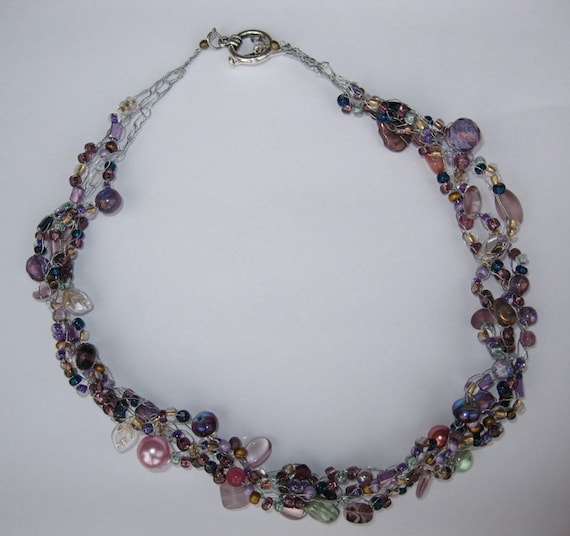 The photo doesn't do this one justice. It is really pretty.
This beautiful necklace is made from crocheted wire and glass beads in shades of purple and pink. Toggle clasp. 19"
I made my first (and so far only!) pair of earrings to go with it: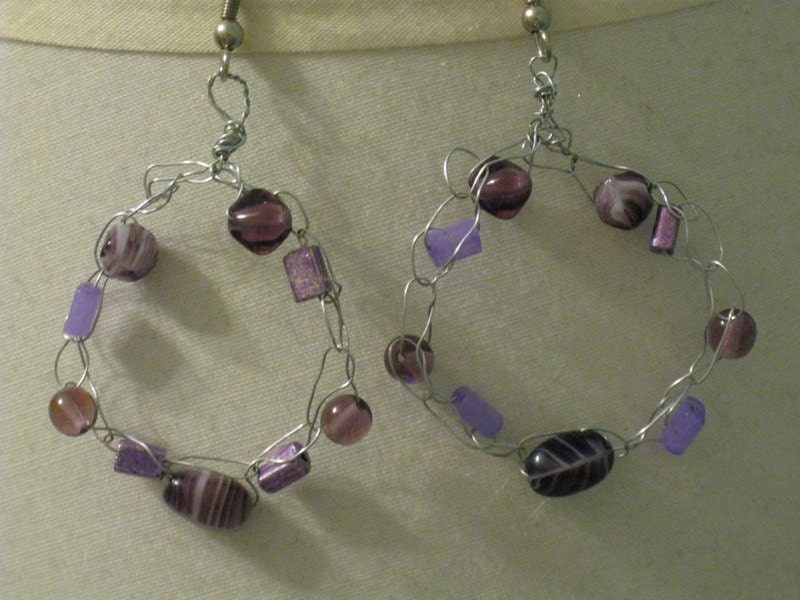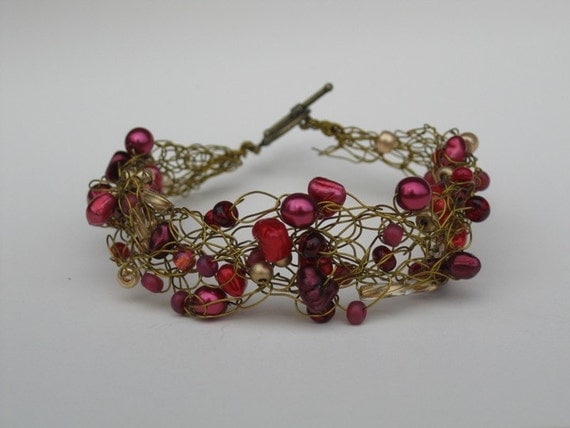 This is another of my favorite pieces!
This beautiful bracelet is crocheted in antique-gold colored wire with glass beads in gold and varying shades of red. About 8 1/2".. Toggle clasp. It's actually made from six separate strands braided together.
That's it for now. I'm nodding off at my desk when I'm supposed to be working. Gotta quit playing and start getting more sleep!